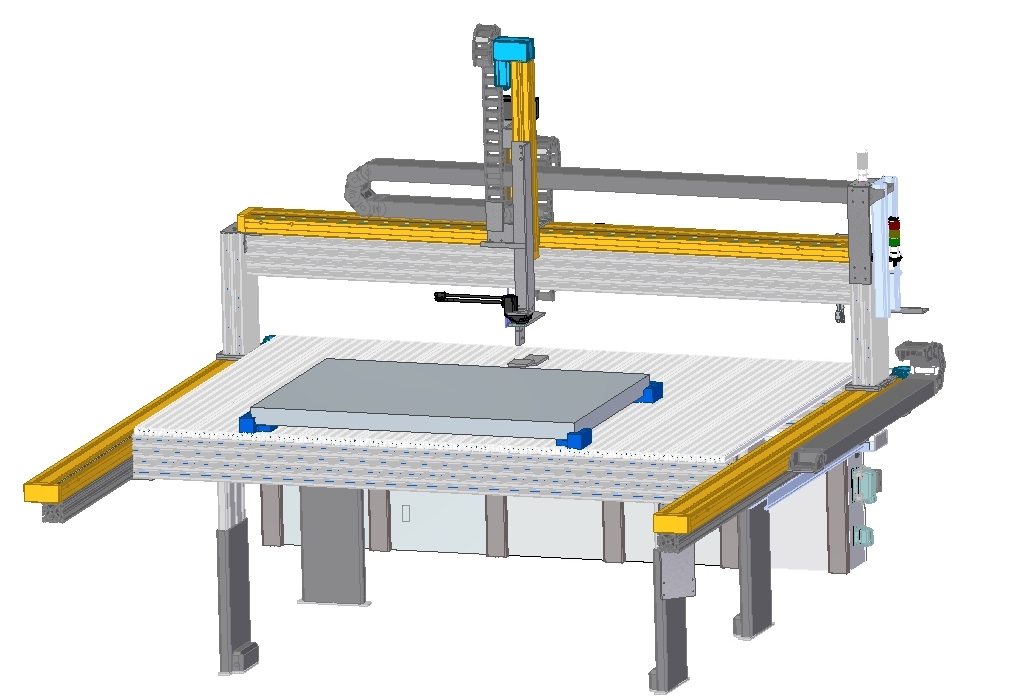 Test bench for bus and rail components

This test stand is used for function testing and automatic measurement of components for buses and rails.

During the function test, the component is first electrically tested. In addition to various electrical properties, the travel paths of motors, the functionality of brakes and locks, as well as ultrasonic and force sensors are also checked.

The component is then measured fully automatically. Not only the dimensions, but also drill holes, slotted holes, bolts, parallel alignment and profiles play a role.

The entire system is placed on height-adjustable feet. The measurements are carried out with lasers that can be moved to any point on the measuring table via a 3-axis system with gantry.