Thanks to our experience in prototype and sample engineering in the automotive, power electronics and aerospace sectors, we can draw on sound know-how and support you in your project.
It does not matter to us whether these are mechanical components, individual modules or complex full fledged systems does not matter.

Modules and entire systems

For many years, we have also supported our customers in the development of complex prototypes and their production in series. Fields of application are, for example, various automatic in-line contacting systems (pneumatic and/or electric).
Prototypes with complete electronics and controls such as converters for wind turbines as well as vacuum cleaners for semiconductor manufacturing.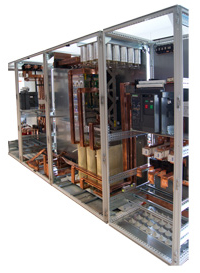 Wind power
Converter and inverter module for wind turbines with 1MW capacity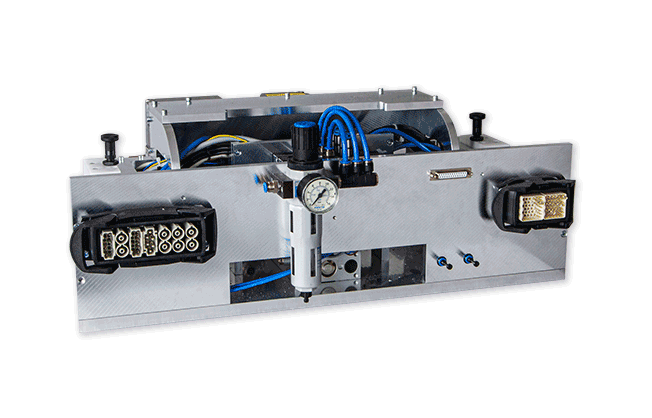 Automotive
Automatic in-line contacting of a battery charging module

Mechanical mountings and subracks

With our expertise and local manufacturing capabilities using state of the art CNC machines with CAD-CAM systems, we are happy to help you realise your mechanical prototypes. Fixtures such as JEDEC IC trays or contacts for semiconductor elements, needle carriers or other fixtures are no problem for us and are manufactured quickly.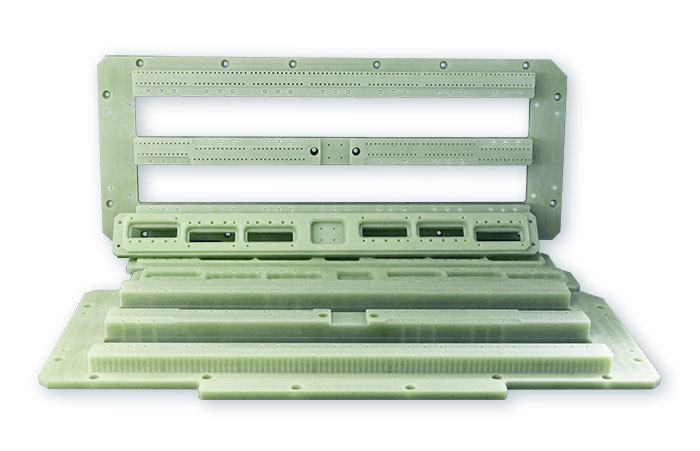 Semiconductor Test Fixture Mounting
for contacting of test adapters milled from glass fibre reinforced hard fabric(HGW 2372.1)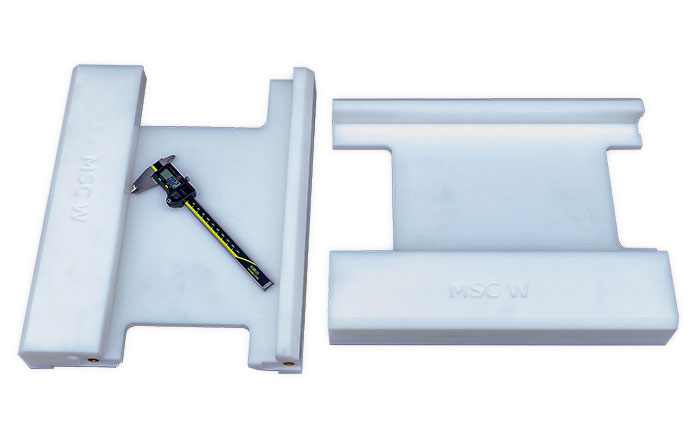 Subracks

Milled from POM for semi-automatic assembly of IGBT stacks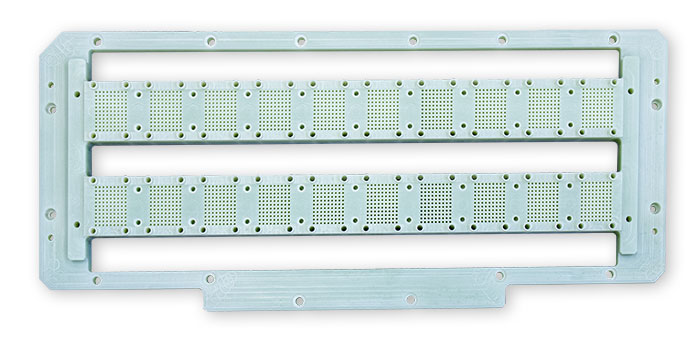 Needle carrier
milled from glass-fibre reinforced hard fabric(HGW 2372.1) for holding 1980 test needles with ∅ 2mm, 25mm deep holes